Lessons in Piano, Guitar, Voice, Drums, Violin, Harp, Ukulele, Woodwind, Brass, Tutoring, Preschool to Adult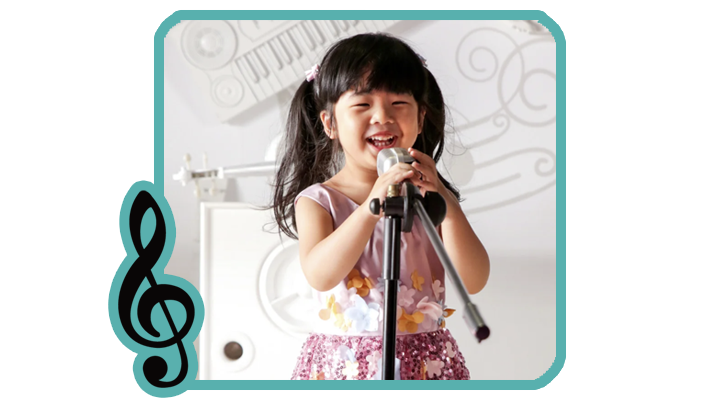 Voice lessons are available for ages 6 and older.  We teach a wide variety of music to our students. Genres include musical theatre, pop/rock, country, sacred, classical, jazz, and contemporary Christian.  In voice lessons, we will focus on developing proper breathing techniques, improve your vocal range, resonance, tone production, ear training, enunciation, vibrato, confidence, stage presence, and performance skills.

Is your child interested in auditioning for chorus or show choir? We can help get them ready for their audition. The best time to start working towards an audition is at least 3 months in advance. That gives us the time to prepare them for the audition as well as work on sight-reading, stage presence, and confidence. They will be more confident going into their auditions after they have had lessons.

We teach all ages from 6 through adults. Each person's voice is unique and special. Ms. Susan, Ms. Amy, and Miss Stefanie love to help their students develop confidence in their singing abilities. Call to schedule.

Ready to Get Started?
Book Your FREE Lesson Today!
Contact us to schedule a FREE introductory lesson with one of our instructors.
Lessons in Piano, Guitar, Voice, Drums, Violin, Harp, Ukulele, Woodwind, Brass, Tutoring, Preschool to Adult